We are very excited to announce that recent research conducted by Synergy team members Jon, Lucy & Larissa in partnership with Sanofi's Simon Barnes has won the BOBI award in the Best Business Impact category at the 2021 BOBI Awards.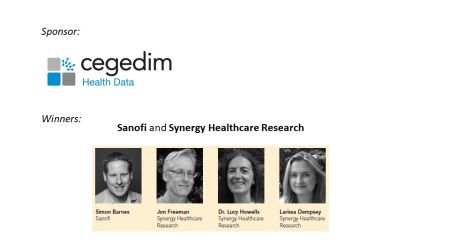 We would like to congratulate our team for their hard work, and thank Simon for commissioning this research.
The winning entry, 'Accurately Identifying Opportunities for a New Treatment in Haematology', describes how our research insights helped optimise commercial decision making and ensured resources were invested where patient needs are greatest. You can read more about the research here.
Cold agglutinin disease is a rare disease with conflicting published data regarding its incidence and prevalence – and therefore the opportunity for a new treatment option from Sanofi was unclear. By designing research to robustly project numbers of patients seen by haematologists eligible for the new treatment, our research was able to empower Sanofi to make accurate decisions regarding investment in this area and thus enhance the quality of the company's business decision making.